OUR PROPERTIES
Raldex Hospitality Group is proud to offer a portfolio of hotels within the Florence, SC community. With our attention to detail, we strive to deliver an outstanding guest experience. Take a look at our portfolio of hotels and let our team help make your next stay great.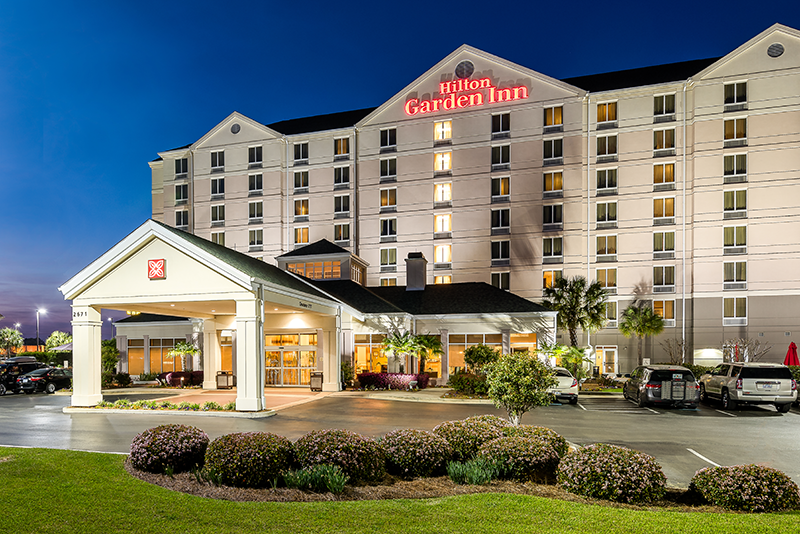 2671 Hospitality Blvd., Florence SC, 29501
Phone: 843.432.3001 | Fax: 843.432.3003
Manager: Corey Wallace

Hilton Garden Inn | Florence, SC
When you stay at the Hilton Garden Inn Florence, you are in the best place to make the most of your time in Florence, South Carolina. Within walking distance of the Florence Center and conveniently located at the junction of Interstate-95 and Interstate-20, our hotel in Florence, SC is within easy reach of the area's top businesses, shopping and attractions such as the Darlington Raceway.
Stay in touch using complimentary internet access and take advantage of the our business center, indoor pool and fitness center. Refuel with freshly prepared breakfasts and dinners from The Garden Grille & Bar, or grab a snack from the Pavilion Pantry®. With over 4000 square feet of meeting space, host your next event or meeting with us!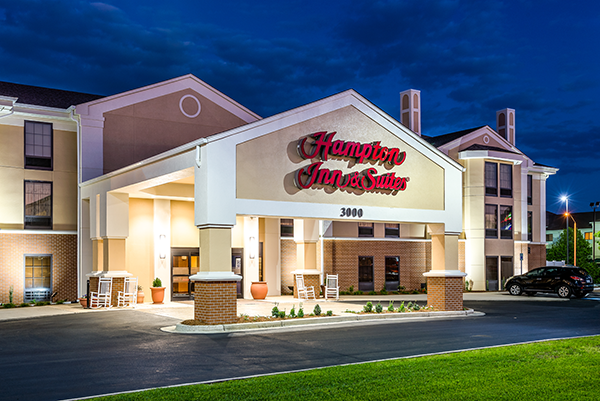 3000 West Radio Drive, Florence SC, 29501
Phone: 843.629.9900 | Fax: 843.629.8907
Manager: Roger Allen

Hampton Inn & Suites | Florence, SC @ The Florence Center
Discover all that Florence, South Carolina has to offer at the Hampton Inn & Suites – Florence Center. Located at the junction of I-95 and I-20, the Magnolia Mall, Regal Swamp Fox Theatre and the Florence Center are across the street from our Florence hotel. You can also enjoy easy access to natural beauty and water sports at Lake Robinson; or take a short drive to Lake Marion-Santee or Myrtle Beach. If you're looking for a Florence, South Carolina business hotel, you will appreciate the excellent business facilities we have here for you including free high-speed internet access, a 24-hour business center and flexible a meeting room with A/V facilities for up to 40 guests.
Each of the 82 welcoming Florence hotel rooms and carefully designed accessible rooms feature a clean and fresh Hampton bed® and complimentary internet access. We also have an outdoor pool with whirlpool for your relaxation.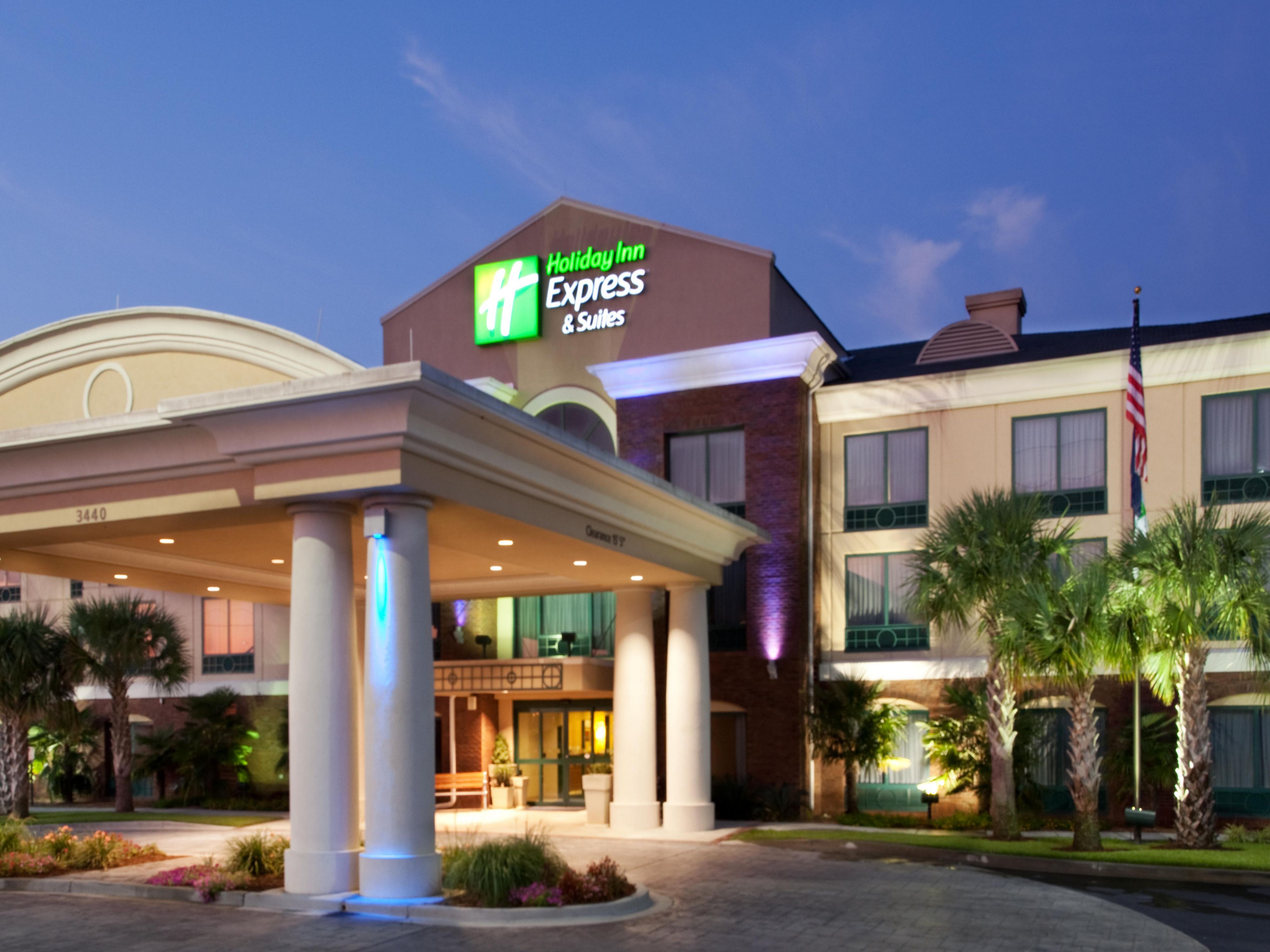 3440 West Radio Drive, Florence SC, 29501
Phone: 843.432.1500 | Fax: 843.432.1501
Manager: Will Clark

Holiday Inn Express & Suites | Florence, SC
Centrally located between Florida and New York in the heart of Florence, South Carolina, this hotel is at the intersection of I-95 and I-20 near the Florence Center. The Holiday Inn Express® hotel in Florence is just a short drive from Charleston, Columbia, Myrtle Beach, Charlotte or Raleigh.
Those on business trips to Florence, South Carolina benefit from the hotel's proximity to General Electric, Honda, Monster.com, McLeod Medical Center, ACS Technologies, Francis Marion University, State Farm Insurance and QVC. We can also help you get work completed thanks to our on-site business center, and complimentary wireless internet access.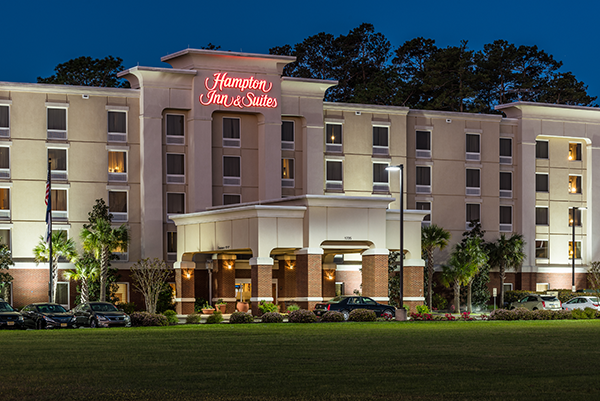 1735 Stokes Road, Florence SC, 29501
Phone: 843.662.7000 | Fax: 843.661.5150
Manager: Rick Arrowood

Hampton Inn & Suites | Florence, SC (North I-95)
Relax in comfort in one of our 136 rooms at our Florence, SC hotel. Conveniently located off Interstate 95 and US Hwy 52, the Hampton Inn & Suites Florence-North-I-95 hotel is great for groups, traveling business executives and vacationers in South Carolina. Ideally situated just minutes from Darlington Raceway, our Florence, SC hotel is the perfect destination for race fans, and is less than three miles from the city center for those seeking arts and culture in South Carolina.
Enjoy an array of convenient and helpful amenities in this Florence, SC hotel to help you make the most of your visit. If you're here on business, take advantage of the 24-hour business center, meeting/banquet areas that can accommodate up to 150 persons Banquet style and 200 plus Theatre style and the hotel's proximity to Florence area attractions. Leisure guests stay connected with free internet access in our comfortable hotel in Florence, SC. Plan ahead and explore the delights of the surrounding areas with ease or stay at the hotel and unwind in our fitness center and indoor saltwater swimming pool.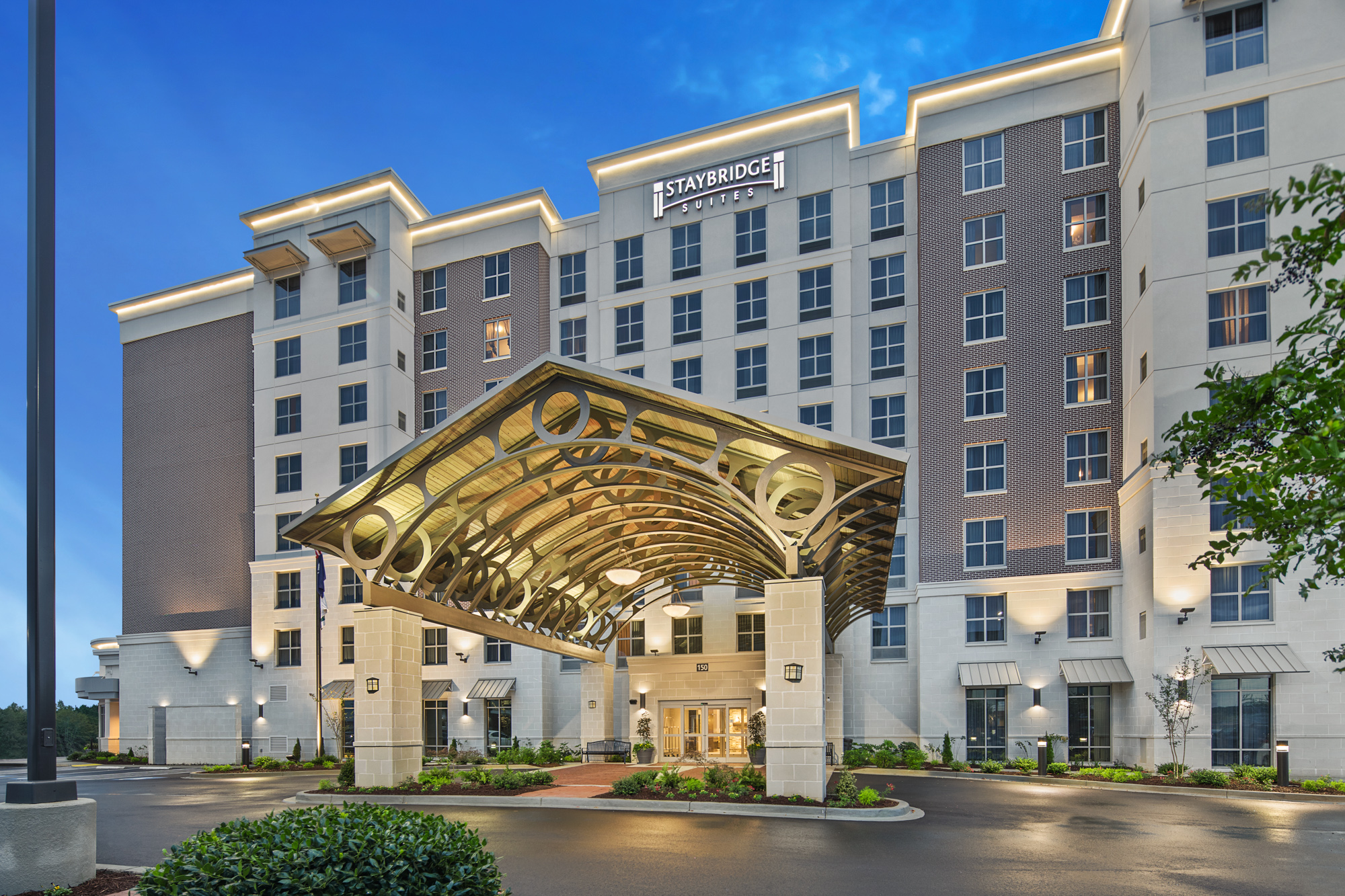 150 Westpark Drive, Florence SC, 29501
Phone: 843.519.5200 | Fax: 843.519.5201
Manager: Robin Osborne
Staybridge Suites | Florence, SC
Discover Southern charm and hospitality with our modern lifestyle amenities at our spectacular Staybridge Suites. Our beautiful hotel is located just off the I-95 and I-20 corridor and is centrally located for the New York to Florida traveler or for the savvy business traveler. We are within walking distance to our newly expanded Florence Center and the Florence Convention and Visitor's Bureau who will lead you to the many sites and activities that are calling your name.
Stellar service and remarkable amenities await you at our new Staybridge Suites. Get comfortable in our spacious two bedroom, one bedroom and studio suites, with designer kitchens, while enjoying our complimentary amenities that set us apart from standard hotels! From the extended stay guest to our overnight guest, you will wake up to our complimentary hot breakfast buffet, ease into our complimentary dinner reception or enjoy a cookout in our spacious pavilion with our cozy fire pit. Laundry facilities are available if so desired.
Most proudly, we offer 2600 square feet of gorgeous meeting space. Our grand ballroom and breakout rooms look out onto our custom outdoor pavilion area, which features a sparkling pool with a wading sun deck and beautiful fountains. From a large wedding reception to a small business meeting space, our sales team can delight and accommodate you with incredible set-up and service.